Introduction:
High pressure slurry pumps from SME are the SBH series.
Pump Series SBH is designed to provide a high pressure under high pressure at each stage of the equipment. SBH Series pumps are typically used for backbone transport of materials, and often a pump in this series can replace several other species of plants pumping equipment.
The biggest size we are now able to provide is 6-inch. SBH can not only achieve high heads, but are ideal for severe and heavy duty slurries applications. The pump itself has a very heavy weight compared with other series of slurry pumps from SME.
The design of SBH series slurry pumps is also based on the standard SME SH series slurry pumps, and are very widely used for feeding cyclones, esp. the model SBH-75E and SBH-100F are very commonly seen in delivering iron sand slurry to dewatering cyclones.

Related Products:
Slurry Pump Series:
1. Metal Lined Slurry Pump, SH Type; 2. Rubber Lined Slurry Pump (SHR Type); 3. Hi-Pressure Slurry Pump (SBH Type);
Gravel Pump Series:
1. Hard Metal Sand Pump (SG, SHG Type); 2. WN Dredging Pump (WN Type);
Sump Pump Series:
1. Metal Vertical Slurry Pump (SV Type); 2. Rubber Vertical Slurry Pump (SVR Type);
Local Pump Series:
1. Power Plant Slurry Pump (ZBG Type); 2. Coal Washing Slurry Pump (ZJ Type);
Froth Pump Series

Specifications:
| | |
| --- | --- |
| Model | SBH-25C |
| Outlet | 1-inch |
| Capacity | 16.2-34.2m3/h |
| TDH | 25-92m |
| Rated Motor Power | 30Kw |
| Speed | 1400-2200r/min |
| NPSH | 2-5.5m |
Construction of SBH Slurry Pump: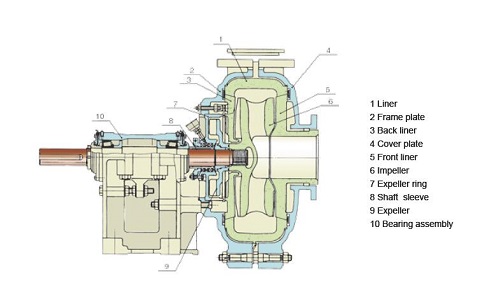 Standard Material of Wet-end Parts: Hi-Chrome Alloy A05

Typical Applications:
Tailings
Heavy Mining
Ash Handling
Cyclone Feeds
Pulp and Paper
Abrasive Slurries
Coal Preparation
Mineral Processing
Aggregate Processing
Heavy Refusal Removal
Performance Curve: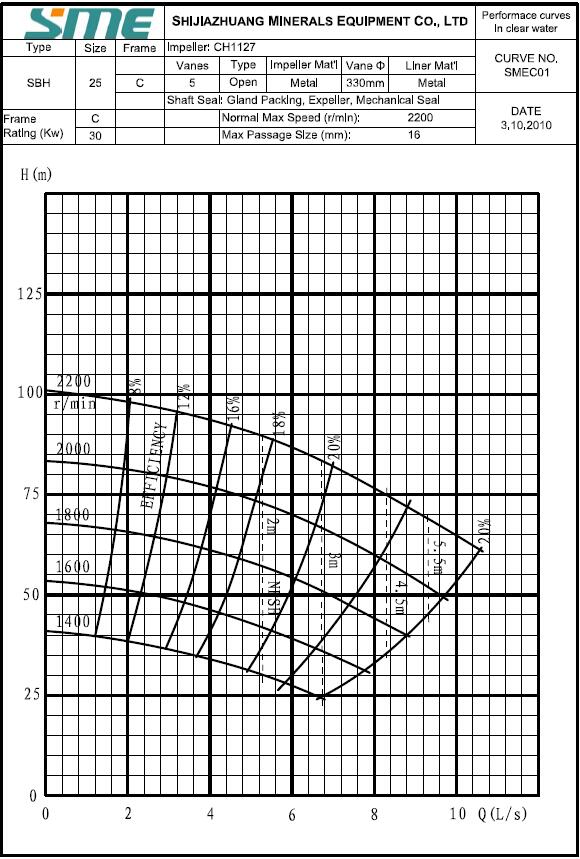 Projects with Hi-Pressure Slurry Pumps: