Hull, Deck, Underwater Used Dredging Pump

Introduction:
Our pumps can guarantee a longer life, higher performance, ease of operation and maintenance. The series of gravel pumps are designed for continuously handling the most difficult higher abrasive slurry which contain too big solids to be pumps by a common pump.
They are suitable for delivering slurry in Mining,Explosive-sludge in metal melting,Dredging in dredger and course of rivers,and other fields. Multifunctional dredging pump can be used in hull, deck, underwater, dredging dredging, dredging river, filling operations, metal smelting slag conveyor.
A brief introduction of the slurry pumps we offer:
Slurry Pump Series:
1. Metal Lined Slurry Pump, SH Type; 2. Rubber Lined Slurry Pump (SHR Type); 3. Hi-Pressure Slurry Pump (SBH Type);
Gravel Pump Series:
1. Hard Metal Sand Pump (SG, SHG Type); 2. WN Dredging Pump (WN Type);
Sump Pump Series:
1. Metal Vertical Slurry Pump (SV Type); 2. Rubber Vertical Slurry Pump (SVR Type);
Local Pump Series:
1. Power Plant Slurry Pump (ZBG Type); 2. Coal Washing Slurry Pump (ZJ Type);
Froth Pump Series
Slurry Pump Parts:
1. Metal Pump Parts; 2. Rubber Pump Parts; 3. OEM Pump Parts

Specifications:
| | |
| --- | --- |
| Model | SG-100D |
| Outlet | 4-inch |
| Capacity | 36-252m3/h |
| TDH | 10-50m |
| Rated Motor Power | 60Kw |
| Speed | 600-1400r/min |
| NPSH | 2.5-3.5m |
Construction of Gravel Pump: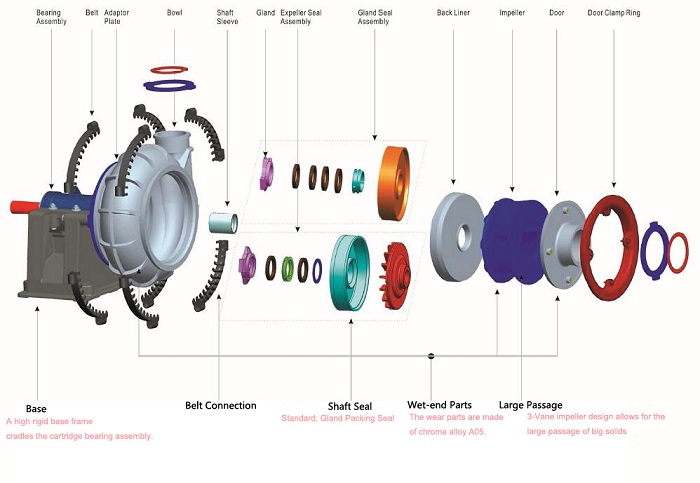 Standard Material of Wet-end Parts: Hi-Chrome Alloy A05

Typical Applications:
Sand and Gravel
Sand Excavation
Hydraulic Mining
Cyclone Feeds
Slag Granulation
Tunnelling
Performance Curve: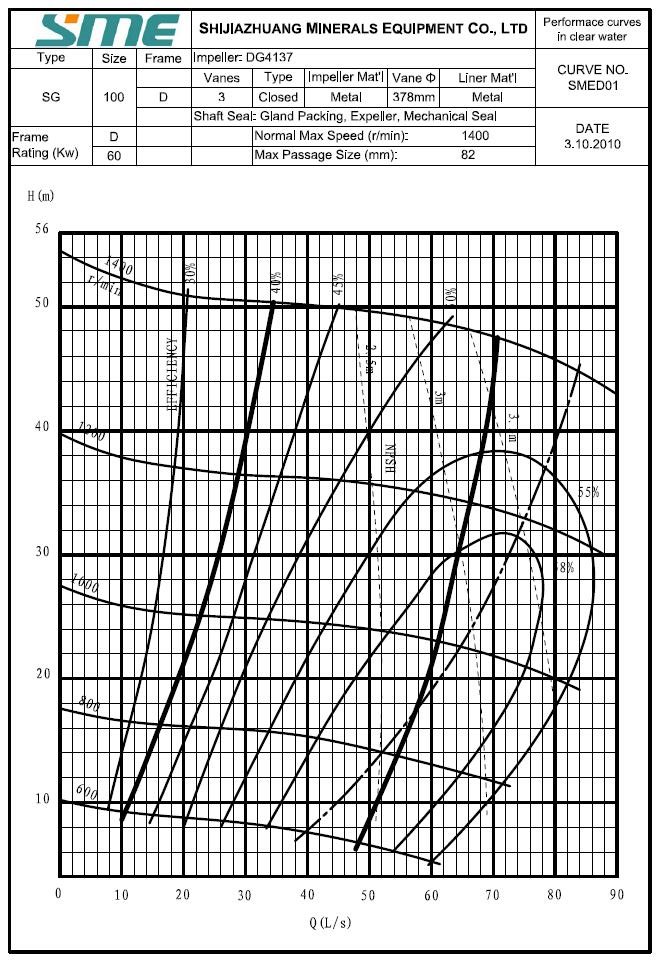 Projects with Gravel Pumps: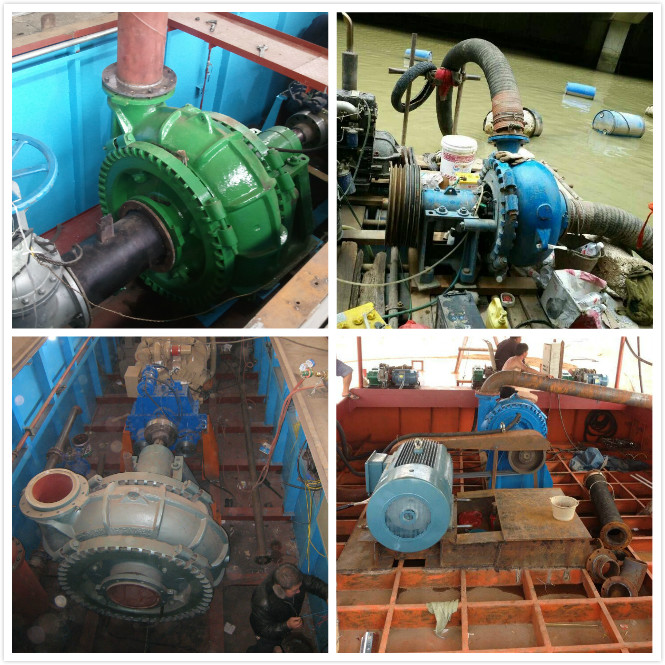 PRODUCTOS POR GRUPO : Bomba de grava de > Bomba de arena de metal duro